Meet the People Behind
Our Payroll Service Bureau
Leslie Costigan, Founder of the payroll company PayPlus® , LLC
Before starting her own payroll company, Leslie acquired 40 years of experience working for other Massachusetts companies providing bookkeeping, payroll and human resources support. Through this experience, she found herself frustrated with the lack of customer service and mediocre systems that so many companies tolerate. She saw an opportunity to create a New England payroll company that brings excellence in all areas of her expertise with a foundation built on personal commitment to accurate and timely support, delivered with personalized, professional service.
Why PayPlus is your best choice for a full-service payroll company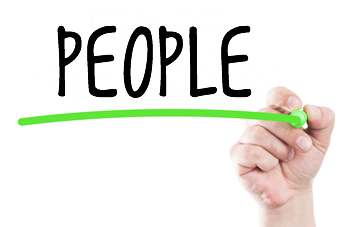 Leslie's business model and commitment to excellence has served her payroll company well. Her firm currently services several hundred loyal clients throughout the United States. Whether she is supporting a one-person business, or a company with several hundred employees, Leslie is dedicated to creating the best business solution for that company. She has continued to expand her personal expertise and strengthen the value she brings to her clients by growing her technology and services. Leslie lives by the philosophy "people won't always remember what you said or did, but they will always remember how you made them feel."
Leslie shares her house with her husband, 3  adult cats, and Labrador Retrievers named Millie and Piper. She volunteers as a Corporator at Emerson Hospital and as Treasurer for Lakewood Beach Association in Laconia. Her other interests are golf and gardening. Leslie enjoys making memories with her three children and five grandchildren at her lake house in New Hampshire.
Greg Costigan
Greg comes to PayPlus with extensive sales and marketing experience.  After graduating from college, he worked for 98.5 The Sports Hub and since then has worked in sales and marketing with major national companies.
Greg is an avid cyclist and five-time marathon finisher, including three Boston Marathons for the Dana Farber Patient Partner Program.  He resides in Acton with his wife Megan, sons George and new baby Henry, and dog Anika.   Greg enjoys spending his free time golfing and watching Boston sports. He is a member of the Rotary Club of Concord and the Nashua Chapter of BNI.
He helps PayPlus expand our small business market.  Greg would welcome the opportunity to speak with you about business owners you know who would benefit from our exceptional customer support and payroll services.
Danielle Costigan
Danielle Costigan joined PayPlus in November, 2021 as a Payroll Specialist. She has many years of customer service experience and enjoys working with our clients.
Danielle resides in Maine with her fiancée, 2 cats, and 2 dogs. She works with our bookkeeping clients, as well as payroll clients and assists in month-end and quarterly tax reconciliation.
She and her fiancée enjoy spending time with their pets, hiking, visiting the Maine beaches, and hosting gatherings with their friends.
Melissa Espinola
Melissa comes to PayPlus with over 10 years of payroll and customer service  experience.  She is dedicated to making sure her clients are happy.
Melissa is married with two young children, a daughter and a son.  In her free time she enjoys baking with her daughter, reading bedtime stories, and spending time with family.
Judy Wolff
Judy has been with PayPlus for 7 years, performing a variety of duties, including payroll processing and checking new hires, terminations, investment payments, and quarterly reports. She also writes the newsletter, blogs, and posts on social media.
Judy's background includes 30 years as a technical editor and writer, where attention to detail is every bit as important as when running payrolls.
In her spare time, Judy enjoys reading, solving crosswords, playing Scrabble (well), and playing tennis (poorly). She follows the local sports teams, especially the Red Sox. A former president of a prestigious Labrador Retriever rescue organization, she has adopted 4 Labs and is currently enjoying Magic, her first puppy. Judy also holds more than a dozen national and world records in the bench press as well as certification as a personal trainer.