What makes us different from other payroll service bureaus?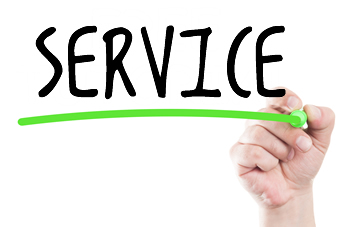 PayPlus® Payroll is locally owned and operated. Our staff is trained to offer customized support to our clients. From the day that you sign on as a new client with PayPlus to every pay period later, you deal with the same Payroll Specialist at PayPlus. We strive to intimately understand our clients, their businesses, and their needs.
We don't nickel and dime you with miscellaneous fees, and we are dedicated to providing efficient, accurate and cost-effective service to our clients.
Many of our products we include FREE to our clients. We know that you need the payroll process as streamlined as possible, and our goal is to make that happen for you. Some of these products include: direct deposit, online processing, pay-as-you-go Workers' Comp, and new-hire reporting. We are also happy to make payments for you to your investment company, process garnishments, and register you with state and local agencies.
When it comes to your payroll nothing is more important than knowing it's error free, compliant, and on time–every time. With a full range of payroll solutions and expert service, PayPlus gives you the peace of mind and confidence knowing that your payroll is always right.
What other services can PayPlus Payroll provide to you?
401K /Simple IRA Administration  PayPlus can administer your 401K plan, make payments, and prepare monthly reports on your behalf.
Workers' Compensation Audits  PayPlus completes all the required paperwork for your annual Workers' Compensation audits.
Professional Services In addition….we are members of BNI, a worldwide business networking organization. We can provide our clients with excellent references to experienced professionals in the areas of investment, accounting, insurance and other professional services.
Read more > 7 Reasons why you should outsource your payroll
Read more > 7 Critical questions to ask any payroll provider